Riverview High School Foundation Board Members
Board members come from all areas of our community. You don't have to be a parent of an RHS student to help make a difference. Board membership is an excellent way to network for your business while making contacts with thousands of past and future RHS students.
To join, click the button and fill out the application.  Download PDF Board Member Application
Send the completed form to:  foundationcoordinator@socialmediasrq.com.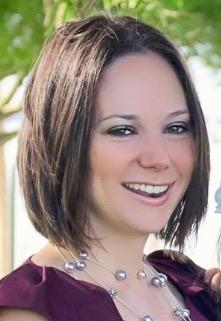 Erin Del Castillo is the principal of Riverview High School. She served as assistant principal of RHS from 2010 until 2015. Mrs. Del Castillo was previously a vice principal at Pine View School, and Principal at Venice Elementary before returning to Riverview. Del Castillo has a Masters of Science in Educational Leadership from the University of West Florida and a Bachelor of Arts in English and Communications from the College of Mount Saint Joseph in Cincinnati, OH.
Email Address: erin.del.castillo@sarasotacountyschools.net
Phone: 941-923-1484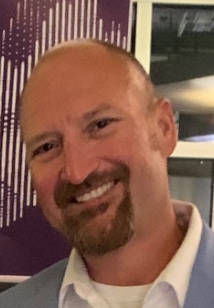 Jay is currently the assistant principal of administration at Riverview High School. He was on the board from 2008-2017 while serving as a school counselor, dropout prevention coordinator, and athletic director. From 2017-18 he was an assistant director at Suncoast Technical College before returning home before the 2019-20 school year. Jay is a RHS alum, class of 1998 and bleeds maroon and white. He has two future Rams at home with Tripp in 7th grade and Layla in 5th grade. He has a master's degree in education leadership from American College of Education, a master's degree in counseling education from McDaniel College (MD), and a bachelor's degree from Western Maryland College.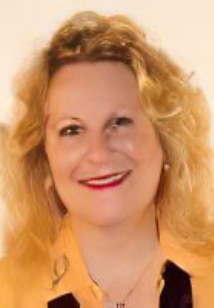 Stacy is a certified business intermediary (mergers & acquisitions) with American Business Brokerage, Inc. She is a graduate of RHS (class of 1978), has 2 grown children and 2 grandchildren. She has over 20 years experience with event planning and business brokerage. Her past affiliations have been with UCP and Tampa Jaycees.
Email Address: StacyAlario@aol.com
Phone: 941-957-1414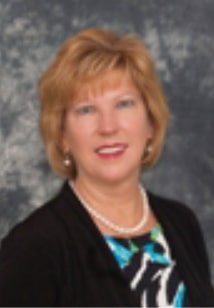 Kathy is a RHS alum, class of 1978. She is married, a native of Sarasota in actively involved in many charitable groups including the Sisterhood for Good Women's Giving Circle, the United Way and the American Cancer Society. Kathy is a senior Vice President and Sarasota City Executive at Sabal Palm Bank.
Email Address: kcollums@sabalpalmbank.com
Phone: 941-780-8375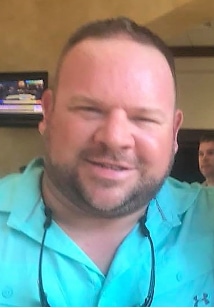 Rod Dragash is a teacher and the Riverview High School Athletic Director. He's a native Sarasotan and graduated from University of South Florida in 2008.
Email: rod.dragash@sarasotacountyschools.net
Phone: 941-321-7020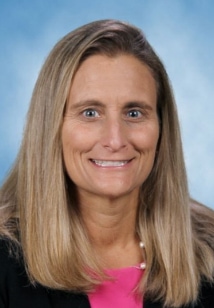 Executive Director of Human Resources and Labor Relations
Allison Foster has worked for Sarasota County Schools for over 25 years as a principal, assistant principal, and teacher. She is the currently the Executive Director of Human Resources and Labor Relations. She has a doctorate in educational administration from the University of Florida, a master's degree in curriculum and instruction from the University of South Florida, a bachelor's degree in elementary education from Indiana University, and a bachelor's degree in business from Wake Forest University. She is a proud alumnus of RHS, class of 1991. She and her husband, Patrick, have two future Rams, Reese (class of 2030) and Brady (class of 2031).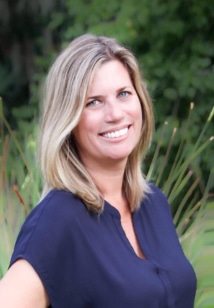 Rebecca Lewis is an Associate College Counselor with My College Resource. She is a Sarasota native and received her bachelor's degree from the University of South Florida. Throughout her professional career, she's had the pleasure to work in a variety of educational settings and with diverse student populations. Rebecca is married to RHS alum, Jefferson Lewis and has a son who currently attends Riverview High School.
Email: rlewis@mycollegeresource.net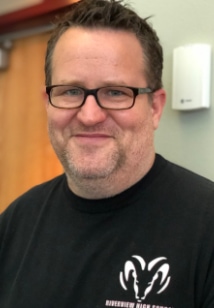 IB Coordinator, English Teacher
Dr. James Minor is the International Baccalaureate program coordinator and the English department chair. He's been a teacher at RHS for more than 20 years and is passionate about the school and its students. Dr. Minor is also the chairman of the Harvest House and the Harvest Tabernacle. Jim lives in Sarasota with his wife, Leah, and their son, James, who is in the RHS class of 2020!
Email Address: James.minor@sarasotacountyschools.net
Phone: 941-923-1484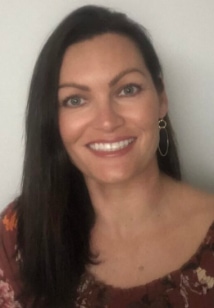 My husband TJ and I have 2 children attending the 1B Program at Riverview High School (class of 2021 and 2024} that will proudly be 3rd generation graduates of Ram Nation. I am the VP of Nutter Custom Construction, a locally owned and operated, custom home building company. I am heavily involved in the Sarasota community both professionally and personally and have been affiliated with The Child Protection Center (event planning), the build of All-Star Children's Foundation Campus of Caring, Sarasota Slam benefiting local causes, as well as Grouper/Snapper Shootout benefiting Riverview Marine Science. I am extremely passionate about Riverview Football and volunteer regularly to contribute to the success of the program as well as an ongoing member of the IBPO.
Email: angela@nuttercustomconstruction.com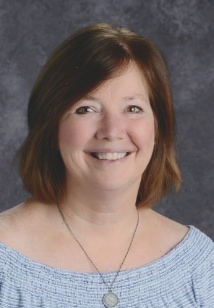 Beth and her husband Richard are both RHS alumni (Class of 1978). Beth is a math and computer science teacher at RHS, a member of RHS SAC, and is involved in many other organizations in Sarasota.
Email: Elizabeth.Rueger@sarasotacountyschools.net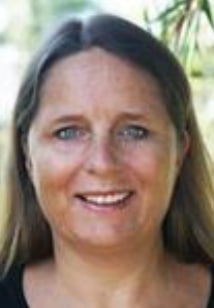 Heidi has a long history of volunteer service to Riverview High School. She served for 4 years on the RHS soccer board when her son Tyler was a student here. Now Heidi's daughter Maddie is a proud Ram in the class of 2022. Heidi has spent many years on PTO boards as her children grew up and she's ready to help RHSF make a difference. She is originally from Northampton, Great Britain, but fell in love with Sarasota and made it her home. Heidi is a realtor at Medway Realty in Sarasota specializing in residential real estate sales.
Email: heidirobo@msn.com
Phone: 502-802-2979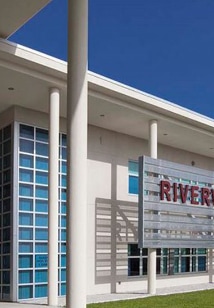 Vivian joins us after serving 4 years with the Kilties (including their board). She enjoys working with the students and spending time with her family. She is married to Ron and has 3 sons, Zachary (RHS class of 2016), Jacob (RHS class of 2019) and Joshua (RHS class of 2021)
Email Address: Vivian.Yack@icloud.com
Phone: 810-241-0947
ABOUT RHSF
Riverview High School Foundation
Our mission is to provide funds for the enhancement of education at Riverview High School when there are no other funding sources available.