We Are the Riverview High School Foundation
From its beginning in 1982, the Riverview High School Foundation has provided financial support to the school in many ways. Each year, the Foundation funds activities to motivate and reward teachers and students for academic excellence.
Did You Know?
The RHS Foundation has
Provided funding for hundreds of students to receive tutoring since 2011.
$40,000 provided to restock the Media Center with books.
Funded over $400,000 to build the state of the art Planetarium.
Travel Grants, Class Enhancement Grants and Student Scholarships (over $250,000 in the past 10 years).
Established the Clothes Closet and Food Pantry making items available to any RHS student in need.
Established funding to provide students with access to things like tickets to school events as well as proper attire for job interviews, etc.
BUY A BRICK FOR YOUR GRADUATE!
Need a unique idea to celebrate your favorite RHS student's graduation?  Buy them a brick!  It's much better than it sounds.  Customize the brick with your own personalized message.  It can even include a graphic.  
Anyone can buy an RHS brick: Moms, dads, family members, neighbors, random people you meet at the mall!  
It's the perfect way to commemorate an amazing 4 years at Riverview High School.  Send your loved ones a message that they can come back to read over the years as an RHS Alumni!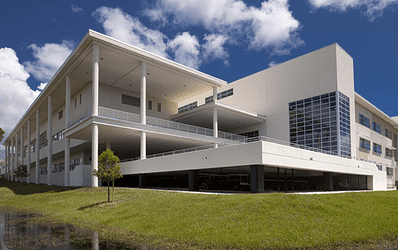 Park up front and center on RHS Graduation night.  You'll get reserved parking in the closest spaces to the Ram Bowl for only $100.  No stress, no worry, no hurry!  The Foundation is selling a limited number of reserved spots in the RHS bus loop, and they're selling...
read more
Help Fund the Principal's Wish List
The purpose of the RHS Foundation is to provide money for the enhancement of education at Riverview High School when there are no other funding sources.  Each year Dr. Burns prioritizes a list of needs and asks the Foundation to fund them. We can only do this with YOUR help.
Here are a few of this year's wish list items:
Electronic Marquee for the Front of School
AP study materials for underprivileged students.
Transportation costs for students who stay after school for tutoring
Funding for our Aquadome & Stars to Starfish Programs
Purchase a New Pole Vault Mat for the Track Team
Fund 2 Additional College and Career Counselors
Buy a Brick and Leave a Legacy
The RHS Foundation is selling bricks to help raise money for programs that benefit RHS students.
The bricks are inscribed with your own personalized message and can include a graphic image.
Leave a legacy for your students, family or friends.