Buy a Senior Story Wall Banner Now!
The Ram Senior Story wall is where tradition begins at RHS.  The Class of 2022 was the first to participate in this new graduation fundraiser.
Purchase a custom-designed  3' x 4' banner with full-color print with text and color photos.
Create a message that your favorite graduating senior will see every time they come to school for the rest of the year.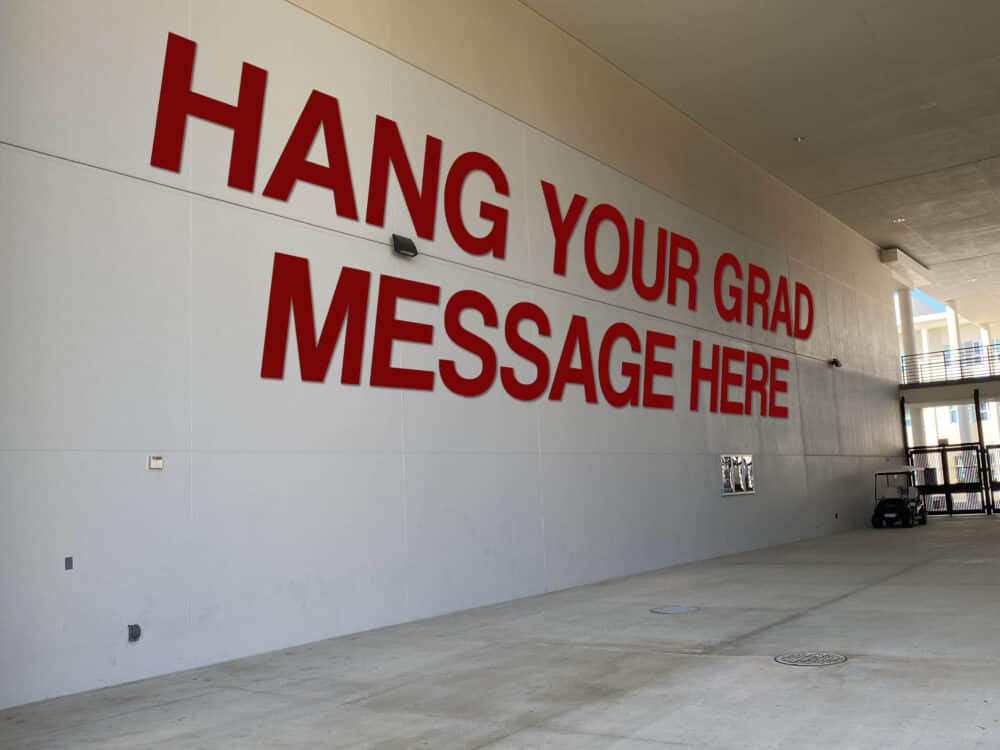 Class of 2024 Senior Story Wall
ABOUT RHSF
Riverview High School Foundation
Our mission is to provide funds for the enhancement of education at Riverview High School when there are no other funding sources available.